Photo Editing, Restoration & Artwork
Welcome to the world of professional Photoshoping!


Our digital photo restoration service can repair and enhance your special photographs to preserve them for generations to come - from retouching or manipulating an image to enhance or change it, right through to restoring old or damaged photos. We also undertake imaging for advertising, marketing and websites. Logos, banners and business card imaging is also offered.
Photo Restoration on:
old, creased, damaged and torn photos
faded, scratched, mouldy photos
photos with scratches, pen marks, stains
Photo Enhancement:
colour adjustments
adjustments to contrast, brightness, hue
add text to photos
remove red eye, skin blemishes
real estate photo editing
Photo Manipulation:
remove people and objects
combine elements of two photos
add text to photos
change background and foreground objects
straighten crooked images
Real Estate imaging
Artwork:
original artwork for advertising, etc.
wedding photo collages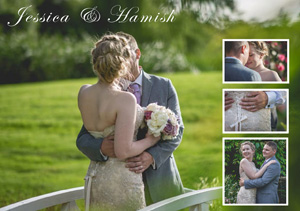 © Our clients always hold the copyright to their images, we do not claim any copyright to edited and/or retouched images submitted by clients.
PS: All images on this website have been created by our photo editor, and the home page slideshow images are collages of text, icons, backgrounds and effects. The 30 year seal on the last slideshow image was also created by us in Illustrator.